After nearly 30 years in business, Barb Moffat is considering closing the doors of her beloved bakery because the customers have stopped coming.
"We don't have, or almost don't have, customers because they can't park," Moffat said.
As COVID-19 restrictions eased in 2021, the main street in the central Queensland town of Gracemere was returning to its usual thoroughfare.
But by September, business owners say people had stopped shopping there because it's too difficult to park due to roadworks.
"It's a shame… It's just a nightmare," Moffat said.
"The elderly cannot come, almost every day there will be an accident.
"We have suffered and suffered and I am not the only one; the FoodWorks, the butchers, the doctors, the real estate companies… when will it stop?"
Construction is underway to upgrade Lawrie Street from two to four lanes, which is designed to reduce congestion and address current and future traffic growth in Gracemere.
The $44 million project aims to make the highway safer for drivers, pedestrians and bicyclists.
Work began in September 2021 and Queensland Minister for Transport and Major Roads Mark Bailey says it is on track for completion in early 2023.
According to the 2021 census data, there were 12,379 people living in Gracemere.
That number is expected to grow significantly over the next 20 years, with projections for the city to have around 22,800 residents by 2041, according to research from the Capricorn Enterprise.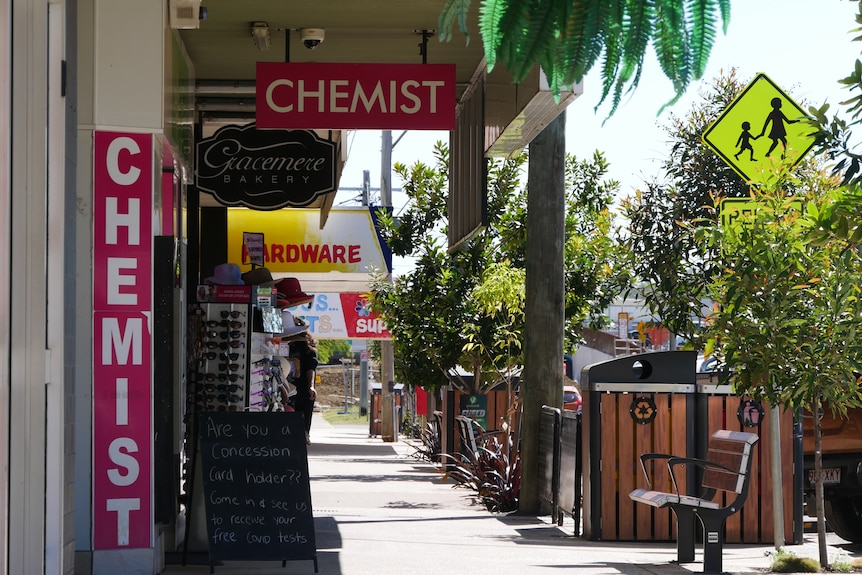 'Empty shops and a lovely road'
A few shops down from Mrs. Moffat's bakery is the local doctors' office.
Owner and general practitioner Joan Chamberlain says roadworks and a dangerous parking situation are putting the elderly and infirm at risk.
"It's pretty dangerous, a lot of our seniors won't be coming anymore because of the difficulty of parking … and the number of accidents that happen here," said Dr. Chamberlain.
"It really is very, very significant what is happening… We don't know how much longer we can stay open if our patients can't come.
"I am very worried that we may be the last man standing between us and the chemical."
Dr Chamberlain said it was devastating to see the entire high street struggling with most shops facing closure due to lack of business in recent months.
"You don't really have a CBD, do you? You'll end up with empty shops and a lovely road."
Esthetician Julie Moyes also operates her clinic on the street and says she has seen a 30 per cent drop in clients since the roadworks began.
"Gracemere is growing … but our business is not. It's devastating," Moyes said.
"We tell them our thoughts and what our concerns are and then we say, 'Well, we're trying to work together,' and that bothers me because we can't work together.
"Obviously noise is a big shock to me… I have clients who come in for beautiful luxury treatments and I have jackhammers out front."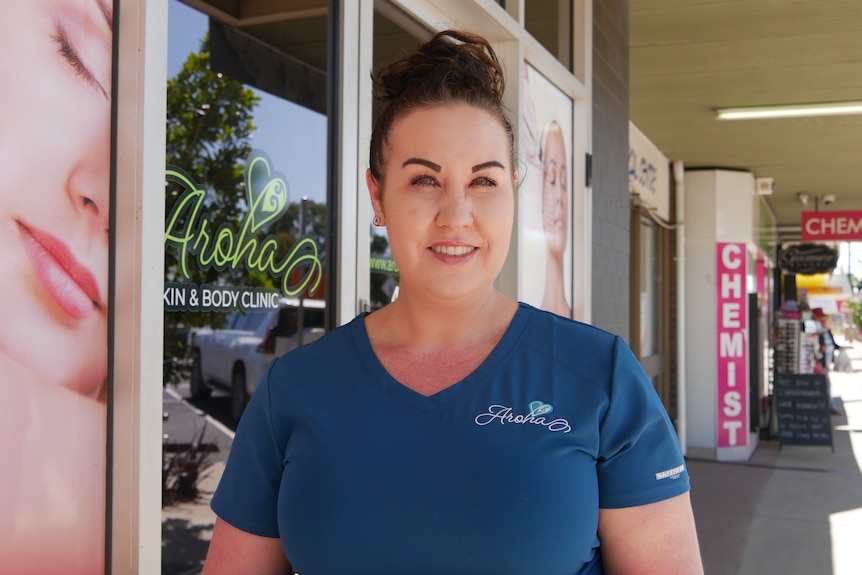 The shadow minister for small and family business, Brent Mickelberg, called on the state government to make changes so that businesses would not be so severely affected.
"Listen to the needs of smaller family businesses, but don't just listen, come here and make some changes. Because without those changes, businesses like the grocery store and the bakery here will go out of business," Mickelberg said.
"It's great that we're going to have nice new roads at the end of these improvements, but if there's no business here at the end, then it's all for nothing."
'Short-term pain for long-term gains'
Mr. Bailey says he feels businesses are affected by the works, but it's a matter of short-term pain for the long-term gain of the entire Gracemere community.
"It's always a challenge, people always want better roads, better infrastructure, but of course there will always be some short-term impacts," he said.
"I certainly have sympathy and empathy for business owners.
"Getting $44 million in new infrastructure in Gracemere will mean that the shopping area, and the road coming out of the roundabout past the pub, will be much better, particularly in the morning rush hours."
Mr. Bailey noted that project officers have been working with the companies as much as possible throughout the process.
"We agreed to… much better signage so people know they're still open and where to go… we'll add 10 additional parking lots along John Street to offset some of the parking changes," he said.
"We work with businesses as much as we can and I think as a result of the upgrade when it's completed in about six months, we'll see that this is a much more attractive area to attract customers to local businesses."