An international survey of fitness industry managers and business owners revealed a significant male dominance with 70% of men surveyed being self-employed gym owners compared to 29% of women.
The global online survey, conducted by the Germany-based software company Sport Alliance and the Women in Fitness Association (WIFA) showed a large percentage difference between women and men in leadership roles, with 47% of men employed by companies in the fitness industry in a leadership role while for women, that number is 11% lower.
Conducted between September 2021 and March 2022, the survey involved 679 people working in the fitness industry (mainly in Canada, Germany, the Netherlands, the United States, and the United Kingdom).
Acknowledging that the data is indicative rather than fully representative of the industry, Maike Kumstel, international business developer at Sport Alliance, feels the results provide interesting insights into industry structures.
Kumstel noted that "these data show the trend that men are more likely to hold leadership positions in companies than women.
"Among the self-employed, most women are trainers rather than running their own businesses."
The survey found significant obstacles preventing women from achieving their career goals, with respondents citing feeling undervalued and disrespected and having little chance of being promoted. Women also highlighted the fact that it is difficult to combine family and work as a major obstacle.
For women in leadership positions, 27% say their path to becoming a leader was more difficult because of their gender. In contrast, among men, only 7% cite this as a reason.
Female leaders feel that gender imbalance in the workplace translates into fewer opportunities for promotion, gender discrimination, and lower wages for women.
Artur Jagiello, director of marketing and communications at Sport Alliance, noted that "as non-executives, men and women face similar obstacles in their career paths. But as you move up the career ladder, the gender gap becomes more pronounced." , which generates disadvantages for women". Unfortunately, being boss in 2022 is still a male domain."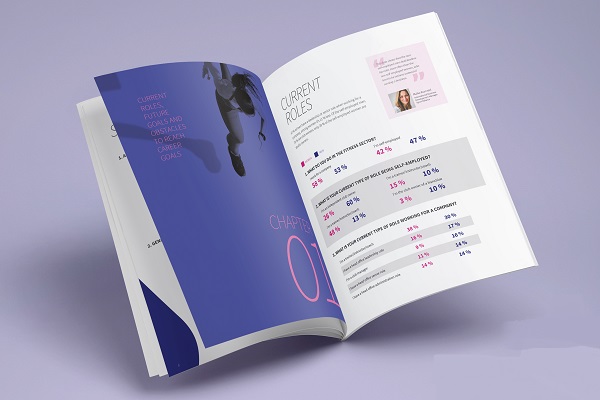 Men have different perceptions.
When asked about gender bias in their company, 82% of men answered that there was none, while for women the figure is 64%.
Additionally, 19% of women said they couldn't say for sure if there was a gender bias (for men, it was 7%).
When asked if an equitable gender distribution in leadership positions in their workplace is important to them, 59% of women answered that it is. By comparison, only 35% of men held the same opinion.
Jagiello added "we want to draw attention to this issue.
"Only when you are aware of the current situation, you can change something. Some companies have already initiated strategies and actions to address the issue, knowing that something needs to be done to improve equality in the fitness industry. However, as in many other industries, there is still a long way to go."
Related Posts
Jul 22, 2022 – Western Australia sports industry report shows rise in women's employment and board roles
June 10, 2022: Launch of the basic program for the 8th Hybrid IWG World Conference on Women and Sport
June 1, 2022: WIFA appoints Meghan Jarvis as the new Global Ambassador for Australia
May 3, 2022: Man in Victoria country accused of harassing women after early morning gym visits
April 14, 2022: Federal Government Job Outlook Anticipates a Continued Increase in Fitness-Related Jobs
April 8, 2022 – Curves highlights its commitment to Gen-X Women
April 4, 2022: Free webinar to cover the potential of fitness careers
March 16, 2022 – Fuel Women's Fitness Business Summit is scheduled to return in April
March 8, 2022 – Gold's Gym Spotlights Women Breaking Barriers in Fitness
March 2, 2022: WIFA marks International Women's Day with a global campaign advocating for women in fitness
February 28, 2022 – WIFA and Sport Alliance invite you to participate in a global survey on gender diversity and equity in the fitness industry
Feb 2, 2022 – Fernwood Fitness Launches 'Fernwood Fusion' Holistic Study
Nov 15, 2021 – BarBend.com Survey Reports Pervasive Harassment Against Women in the Gym
September 23, 2021 – Inaugural Women's Health World Index ranks Australia 9th out of 116 countries surveyed
September 7, 2021 – ESSA marks Women's Health Week by encouraging women to exercise for the right reasons
Jun 25, 2021 – Global survey reveals over 50% of women are harassed while working out at the gym
March 8, 2021 – ESSA Celebrates Leading Women in the Sports and Exercise Science Industry
May 21, 2020 – Women's Ignite Fitness Business Event Set to Go Online
March 7, 2020 – ExerciseNZ to celebrate the role of women in fitness on International Women's Day
Aug 17, 2016 – Olympic athletes look to build fitness businesses after their athletic careers
---
Support our industry news service
We hope you value the news we publish so while you're here, can we ask for your support?
As an independent publisher, we need reader support for our industry news roundup, so please ask if you haven't already done so to support us by subscribing to the print publication. Australasian Leisure Management magazine and/or our online news.
Click here to see our subscription options.