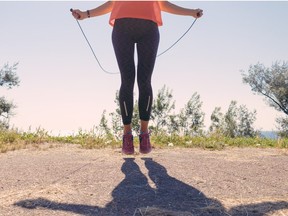 article content
Organizations such as the Canadian Society of Pediatrics, the American Academy of Pediatrics, and the World Health Organization regularly review and update their recommendations regarding the ideal amount of exercise for children and adolescents.
article content
Sometimes it is based on research and sometimes on consensus.
New research conducted in Oxford, UK, by the Center for Movement, Occupational and Rehabilitation Sciences (MOReS), looked at adolescents aged 13-14 in terms of intensity and duration of physical activity.
The researchers were specifically interested in the amount of exercise required to achieve good cardiorespiratory fitness.
As we all know, one of the common excuses when people don't exercise is that there isn't enough time. In adults, we already have strong research indicating that shorter but more intense periods of physical activity lead to a higher level of cardiorespiratory fitness. But is this also true for children?
The Oxford group found that 20 minutes of vigorous physical activity daily was associated with better cardiorespiratory fitness; after 20 minutes the benefits plateaued. We now know that optimal cardiorespiratory fitness can be achieved with much shorter periods of activity than previously recommended.
article content
Both the Canadian Pediatric Society and the WHO currently recommend 60 minutes of physical activity daily; however, only 23 percent of teens reported activities that meet those recommendations. And this was before COVID.
A recent online article in JAMA Pediatrics reported that due to the pandemic, children and adolescents experienced measurable reductions in physical activity. This is one more item on the list of negative unintended consequences created through well-intentioned public health regulators and influencers.
The Oxford study specifically reported on cardiorespiratory fitness; the focus was not on obesity prevention.
Unsurprisingly, the pandemic led to a rise in obesity: more time indoors; more screen time; more emotional eating and less access to sports facilities created a perfect storm.
article content
As important as exercise can be when it comes to treating and preventing obesity, two expressions will remain etched in my mind forever: we get fit in the gym, but we lose weight in the kitchen; We can't outrun our fork.
In other words, if we want to move the needle as a society, helping children and adolescents maintain an optimal growth pattern, we should mention exercise, make realistic recommendations, and provide ample opportunities to engage in physical activity, but we should not be surprised by poor results caused by neglecting the most important aspect of healthy nutrition.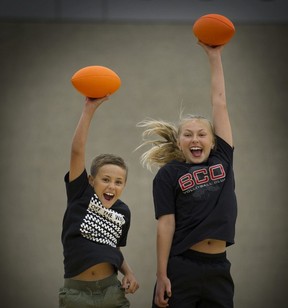 Not long ago I dusted off a book in my study written by Dr. Ken Cooper, also known as the father of aerobics. Cooper is actually the brains behind the word aerobics; he invented the word and has researched and written extensively on the benefits of exercise. Some use the term "cooperate" oneself with wry humor when striving for a higher level of cardiorespiratory fitness.
article content
Cooper's book in my study is simply titled "Kid Fitness." It's a great resource for any parent who wants to teach a child how to make exercise fun.
I remember running the Calgary Marathon in 2004 and at that time the organizers came up with a great idea: to invite the children to run 42 kilometers, the standard distance for a marathon.
We know from Cooper's research that allowing a human being to run a marathon before the age of 18 is unwise; the risk of damage to growth plates and various other injuries is serious and significant. So why were kids invited to run a marathon in Calgary?
The fact is that the organizers told the families to let the child start the race 42 days before the actual Calgary marathon; the idea was to run one kilometer a day and on the day of the race the last kilometer was completed; Finisher medals were hung around the necks of very proud athletes and one can only imagine the smiles on the faces of the parents and spectators who cheered that day.
article content
Ironically, in the same journal where the Oxford research was published (Pediatrics), there is also an article titled "Tackling Child Maltreatment in Youth Sports." This article recalls that nearly 50 percent of pediatric sports injuries are due to overuse; that the percentage of children regularly participating in an organized team sport is trending downwards and that children drop out of most sports by age 11.
The prevalence of coaches and parents putting too much pressure on athletes and peer bullying in youth sports is underestimated. Recent media coverage of physical and mental harm inflicted on gymnasts in both the US and Canada highlighted the need to be more proactive in ensuring physical activities are safe. The US Center for Safe Sport has developed a toolkit for parents that provides concrete recommendations to prevent abuse.
Dr. Nieman has completed 114 marathons and is the author of 101 Finish Lines. For more information visit www.drnieman.com