90 minute fundraising class to benefit Special Olympics Texas
Dallas, Texas – July 12, 2022 – Maverick Fitness Holdings, owner of 34 Orangetheory® Fitness studios in North Texas, along with Orangetheory Fitness studios throughout the state of Texas, will host Special Olympics Texas athletes for an exclusive 90-minute class at their studios on July 23-24, 2022 Orangetheory members will pay $25 to participate in the class with all proceeds going to Special Olympics Texas. Normal classes at Orangetheory are 60 minutes long, so this class will be an extra challenge for members. They also have the option of donating money to Special Olympics Texas if they are unable to attend the class.
"We are very excited to continue our partnership with Special Olympics for the second year in a row and are privileged to partner on such an incredible weekend focused on community and health throughout the Dallas-Fort Worth metro area. Inclusion and community are part of our core values ​​at Maverick, and we are honored to be a part of these athletes' journey and look forward to continuing our partnership," says Michael Piermarini, Chief Product Officer, Maverick Fitness Holdings.
Since the beginning of 2020, Orangetheory Fitness has continued to expand its partnership with and support for Special Olympics Texas and its athletes. What started as a way for Orangetheory employees to get involved in their local community by volunteering at different events morphed during the pandemic as a way to keep Special Olympics athletes across the state involved in social activities and focused on health and wellness during an extremely difficult time. for everyone.
In 2021, as more in-person activities began, Orangetheory expanded its partnership with Special Olympics Texas by doing more for athletes and getting Orangetheory members involved throughout the Dallas-Fort Worth metro area. They continue that initiative today.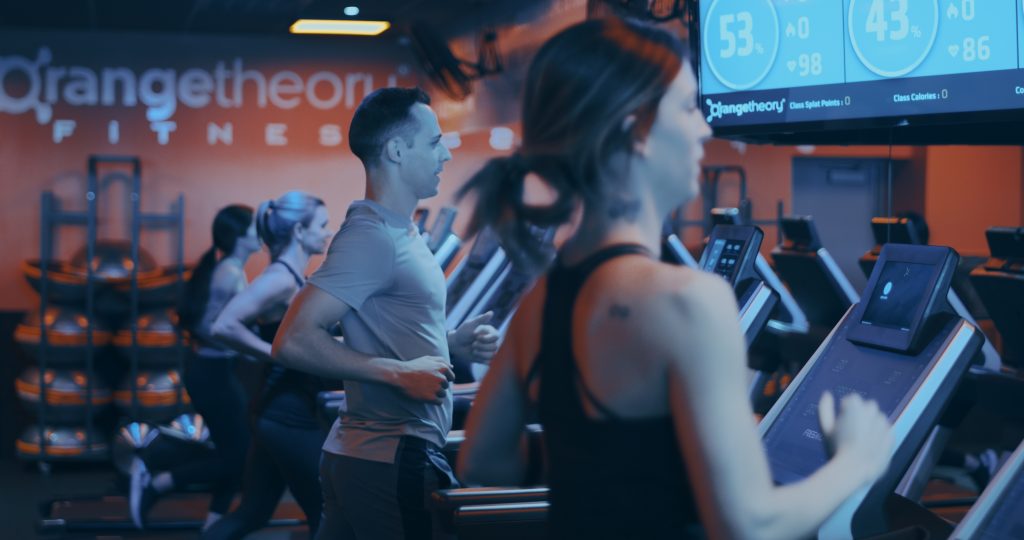 "We are thrilled to continue this partnership with Orangetheory again for year 2. Not just in DFW but throughout the state of Texas, thanks to Maverick Fitness. Both organizations are continually expanding their focus on health and wellness and how to make fitness more accessible to everyone, which is exactly what we see from this partnership. Special Olympics athletes will be at every OTF location across the state participating in a 90-minute class with other OTF members, not only showcasing what quality exercise looks like, but also accessibility and inclusion in each community." says Dalton Hill, Associate Executive Director. -North Region.
Maverick Fitness, owner of 34 Orangetheory® Fitness studios in North Texas, makes it a priority to give back to the communities it serves. In 2018, Maverick Fitness created OrangeLove, its non-profit initiative where one charity is chosen each month to receive a cash donation. Orangetheory Fitness members are encouraged at the end of each class to check in on social media, tagging the charity. Maverick Fitness then donates up to $5,000 to the charity of your choice.
In addition, the Maverick Fitness executive office is dedicated to hosting quarterly Days of Service by working with local non-profit organizations like Habit for Humanity, The Birthday Party Project, The Salvation Army, and Irving Cares.
Headquartered in Frisco, TX, Maverick is the second largest Orangetheory® Fitness franchisee with 34 studios and over 18,000 members.
Orangetheory® Fitness opened its first studio in Fort Lauderdale, FL in March 2010 and has grown into one of the world's leading fitness franchises with more than 1,300 studios in 50 states and 22 countries. The five-zone, 60-minute heart rate-monitored interval training concept combines a unique trifecta of science, training, and technology to give members More Life.
For more information on Orangetheory® Fitness, studio locations, and membership packages, visit OrangetheoryFitness.com. Follow Orangetheory Fitness on Facebook, Twitter Y Instagram for the latest news and trends.
About Orangetheory® Fitness
Orangetheory® (www.orangetheoryfitness.com) makes it easy to get more life out of your workout. Orangetheory, one of the fastest growing franchise companies in the world, has developed a unique approach to exercise that combines a unique trifecta of science, training and technology that work seamlessly together to elevate the heart rate of participants and help burn more calories. Orangetheory workouts incorporate endurance, strength, and power to generate the "Orange Effect," whereby participants continue to burn calories for up to 36 hours after a 60-minute workout. Orangetheory franchisees have opened more than 1,500 studios in all 50 US states and in more than 23 countries. The company was ranked #60 on Inc. magazine's list of Fastest Growing Private Companies and #25 on the 2019 Entrepreneur Franchise 500 list.
About Special Olympics Texas
Special Olympics Texas (SOTX) is a privately funded nonprofit organization that changes lives through the power of sport by encouraging and empowering people with intellectual disabilities, promoting acceptance for all, and fostering communities of understanding and respect. SOTX provides ongoing opportunities for more than 58,800 children and adults with intellectual disabilities throughout the Lone Star State to realize their potential, develop fitness, show courage, and experience joy and friendship. For more information, visit www.specialolympicstexas.org or call 800.876.5646. Interact with us on: Twitter @SOTexas; fb.com/SpecialOlympicsTX; youtube.com/specialolympicstexas.
About Maverick Fitness Holdings, LLC
Created in December 2019 due to Halifax Group's investment in 16 Capital Investments. Maverick Fitness is located in Frisco, TX and currently operates 34 Orangetheory® Fitness studios in the Dallas-Fort Worth area. The company's vision is to provide a studio that contributes to members of the community while helping them achieve their fitness goals. Its employees strive to deliver proven fitness results for a healthier world. For more information on Maverick Fitness Holdings, please visit www.maverickfitnessholdings.com.
About the Halifax Group
Founded in 1999, The Halifax Group is a private equity firm that partners with managers and entrepreneurs to recapitalize and grow lower middle market companies with total enterprise values ​​generally between $50 million and $300 million. Halifax specializes in recapitalizations, corporate spin-offs, and management buyouts and invests in a variety of industries, including outsourced business services, health and wellness, and franchising. The firm is headquartered in Washington, DC For more information, visit www.thehalifaxgroup.com.
Presented press release and photos.
---
---
Our

print edition

free delivery to ~17,500 homes and businesses throughout Rockwall County, TX. Click on the image to see our latest issue.To share your exciting news and events, email editor@BlueRibbonNews.com.
Sign up for our email newsletter here.
Advertising: 214-342-8000 or advertising@BlueRibbonNews.com.
---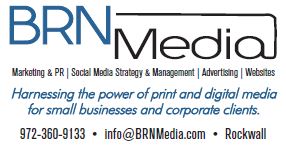 BRN Media is a full-service, multi-platform creative agency providing advertising and marketing services, social media management, and website development throughout the Rockwall County and Dallas area.